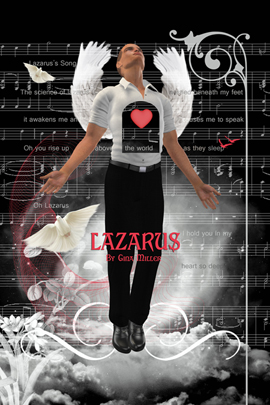 Lazarus: a tale of nanotechnology, immortality and one man's quest to
discover the truth. His journey is illustrated in the graphic novel format
but all the artwork is innovatively created by computer 3D modeling.
Written and illustrated by Gina Miller.
Buy your copy today at Amazon.com or at Barnes & Noble
If you are in the UK you can order Lazarus from Amazon here.
Read my interview about Lazarus and other related topics at City Weekly.