Golly Comics! By Gina Miller
My concept for this piece was "retro, campy 1950s style comic strip". It was such an interesting era, there seemed to have been such a positive attitude towards technology. In that context, the development of my particular content is much more dynamic. I hope to produce more "Golly comics" in the future.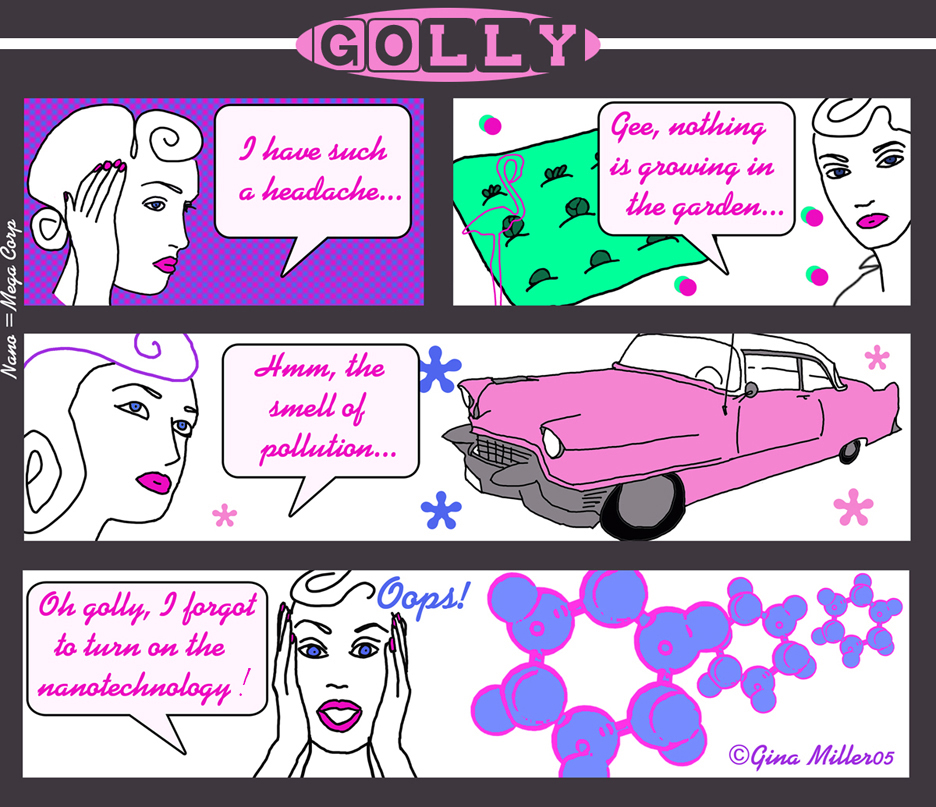 Dates of creation: 9- 02 & 03 - 2005
Added to the website on 9.3.05
Copyright Gina Miller 1998-2007
If you are interested in using this artwork, contact the artist.