Pterodactyl By Gina Miller
Click here or on the image for the hi res version.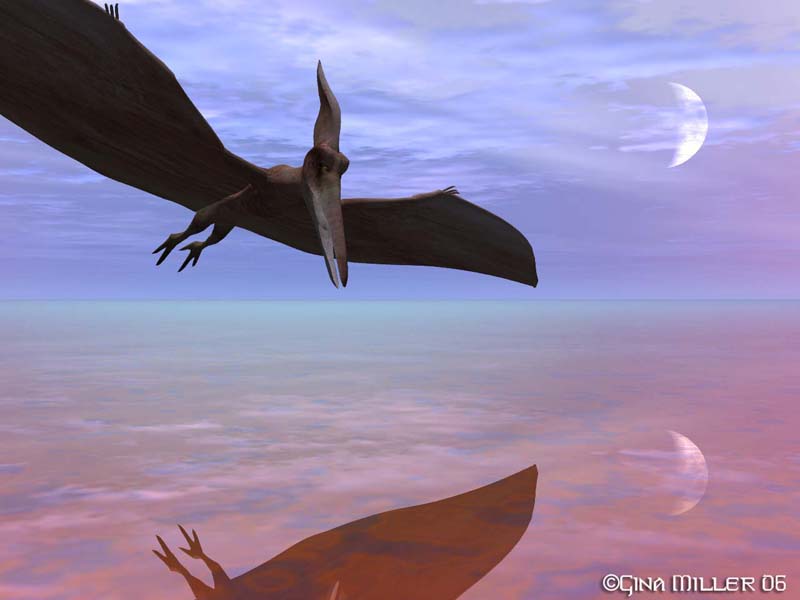 This image was used by the charitable organisation Dynamic Earth interactive science centre to help educate children in 2006.
Image created on: 1.3.2006
Added to the website on 1.3.2006
Copyright Gina Miller 1998-2006
If you are interested in using this artwork, contact the artist.