Rosie the Roboteer By Gina Miller
Norman Rockwell used the Rosie name for his 1943 Saturday Evening Post cover. But either way you look at it, both images evoke a feeling of encouragement and I made my version to do the same, but mine is in support of what is possible for our future, that we can build a better future, that we have the tools to have a healthier, happier world. There is so much that we can develop for ourselves. We can do it!
A personal tidbit: my mom recalls that her mother (my grandmother) was an actual "Rosie, the riveter". She remembers her working at Pullman Standard Railroad Company in Butler, Pennsylvania, in the 1940s. She riveted railroad cars. My grandma was a real go getter!
Below my image "Rosie the Roboteer: click here or on the image below to enlarge (if the larger version is still small, click on it)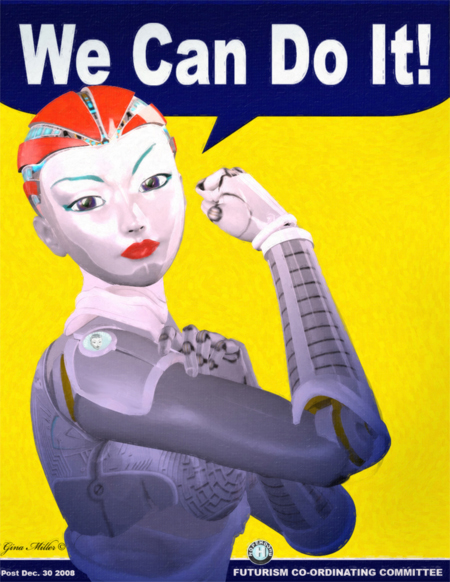 Created and added to the website on December 30, 2008.
Copyright Gina Miller 1998-2008
If you are interested in using this artwork, contact the artist.