T4 bacteriophage By Gina Miller
The top image is the model I am building by itself, the bottom image is the T4 placed upon a cell. For more about this structure, click here to view an external webpage.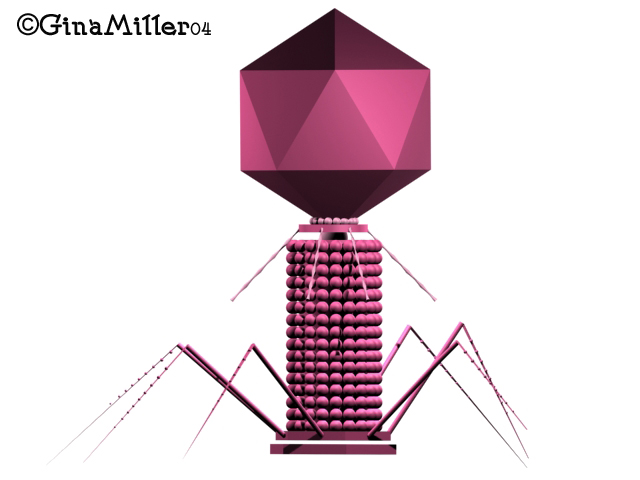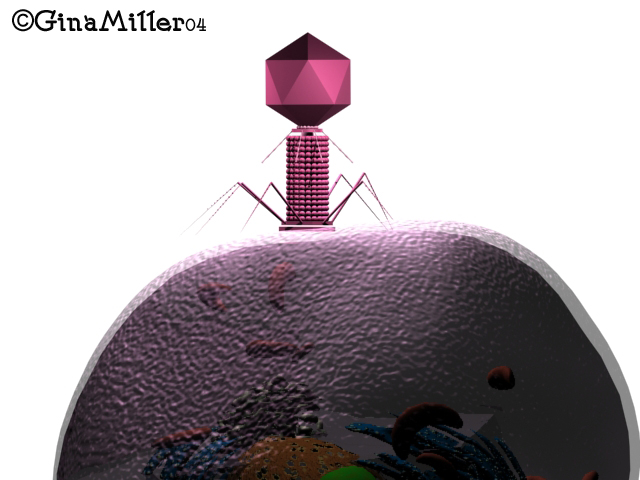 Copyright Gina Miller 1998-2007
If you are interested in using this artwork, contact the artist.