New license By Gina Miller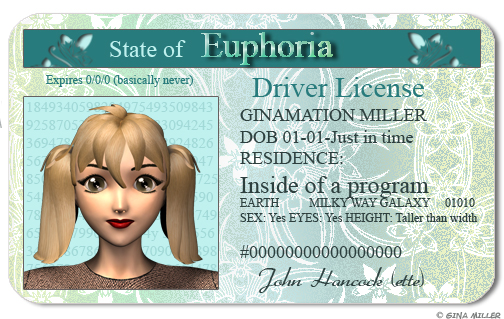 Okay so I made this! It is my computer generated 3 dimensional anime self. I had the most fun creating the background!
Created August 2006
Added to the website 8.31.06
Copyright Gina Miller 1998-2006
If you are interested in using this artwork, contact the artist.