The Gift By Gina Miller
As March approached the topic of this animation filled my mind and my heart. Without giving away too much, this was the month that the gift was left behind. Eventually I resolved to create a piece of art that expressed the main message, that memories live on, they grow and continue to give to us through our perceptions, and in our world. The irony was I felt that the gift was given to me, and indeed by creating this animation, I was proving that it continued to give, and by my making the animation, I was also passing the gift along. The process and the meaning was very cyclical and self referential.
I give to you, The Gift. Turn up your volume.
The smaller - quicker to download but lower quality versions.
Click here to download (Windows Media Video 3.4 MB) or click here to download the movie (Quicktime 2.7 MB).
The larger and higher quality animations (download is a few mins longer).
Click here to download (Windows Media Video 7.50 MB). Click here to download the movie (Quicktime 10.6 MB).
If you are using the Windows Media Player and you can't read the end credits you might have your player set to repeat. To change this, with Windows Media Player open, go up to your top tool bar and play and select repeat (if you see a check next to it) - therefore unchecking it and causing the movie to stop at the end so that you can read it.
You can read more details about this animation or comment about it at the blog!
Tips for downloading internet movies: If you see only white, this is normal it means it's still downloading (even though you will see "done" in the lower corner of your screen, hang in there!) Also ~ if when you download the movie it appears "sticky" and/or the music breaks up, your movie is still buffering, play it a second time and it will have downloaded fully and play correctly.
A still image from the intro of the animation.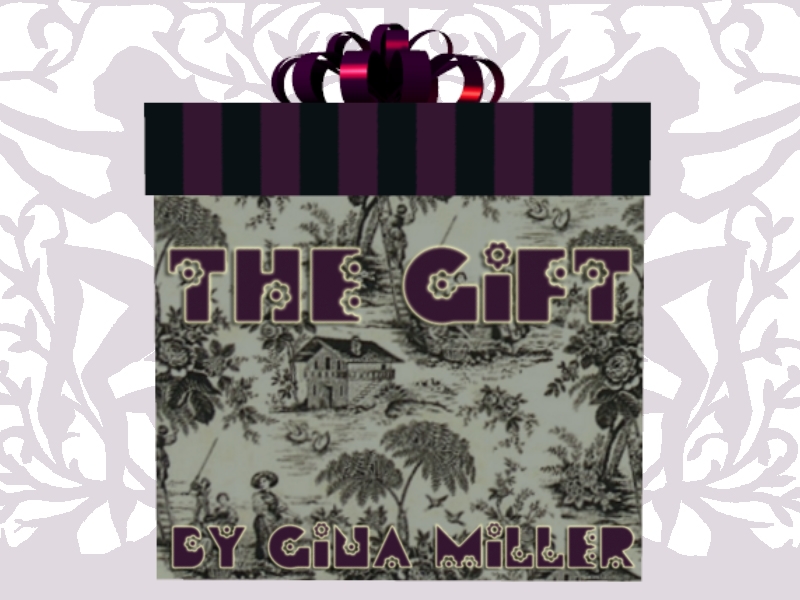 Created Feb 25, 2007 through March 2, 2007 and uploaded to the website on March 2, 2007 for Julie.
Copyright Gina Miller 1998-2007
If you are interested in using this artwork, contact the artist.